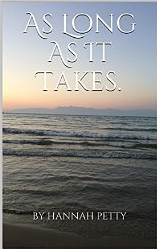 As Long As It Takes
Meet Lacey Smith the unlucky in love Essex sweetheart. Then meet Daniel Brown a successful and wealthy troubled soul. When their worlds emerge in to one, they both try and learn how to fight against it all to be together, is love enough? Or does it take more?
With laughter, tears and heartbreak, Lacey tries to stand strong with the help of her best friends James and Steph, but Dan turns her world up side down. With troubled pasts and broken hearts will they survive?
It all unfolds in Essex, Lacey's hometown, where she is already mending a broken heart. In this romantic story we see love and loyalties tested to limit.
Dan lowered his head to my breast and flicked his tongue across my nipple. I gasped unbelieving of how much I wanted this man. "You're err so fit and well sexy" "Lacey don't talk like that you're beautiful, so fucking sexy." Dan's eyes looked so determined I could do nothing but nod. He trailed his hand slowly down my body, leaving Goosebumps in its shadow. "So fucking sexy" Dan pulled my jeans off without any effort, and lifted me to then lie on the soft carpet. As Dan cupped my sex I thought I was going to come on the spot. "You like that baby?" I simply replied with a nod I had no speech left. I could feel Dan sliding down my body so I opened my eyes to see his next move. That's when I felt it. "Ahh" Dan's mouth was on my sex kissing me with such deep passion, I knew I wasn't going to last long. "Let go baby" I had no choice, the orgasm hit me so hard, I'd never felt anything quite like it. "That's it baby; let me make you feel good" Before I knew it Dan was in between my legs looking in to my eyes. "Say you're mine, I want you so bad, but I need you to be mine" "I'm yours Dan make love to me" I felt him enter my sex so slowly and determined. As he slowly made love to me and then fucked me deeply, I rode out another orgasm. "Dan I don't think I can..." "It's ok Lace I got you baby" I felt another orgasm build in my core as he looked in to my eyes never stopping his wicked pleasure. "Come with me Lacey" The minute I saw Dan loose control, his eyes burning in to my soul, I came harder than ever before. "Mine! Lacey mine" "Yours".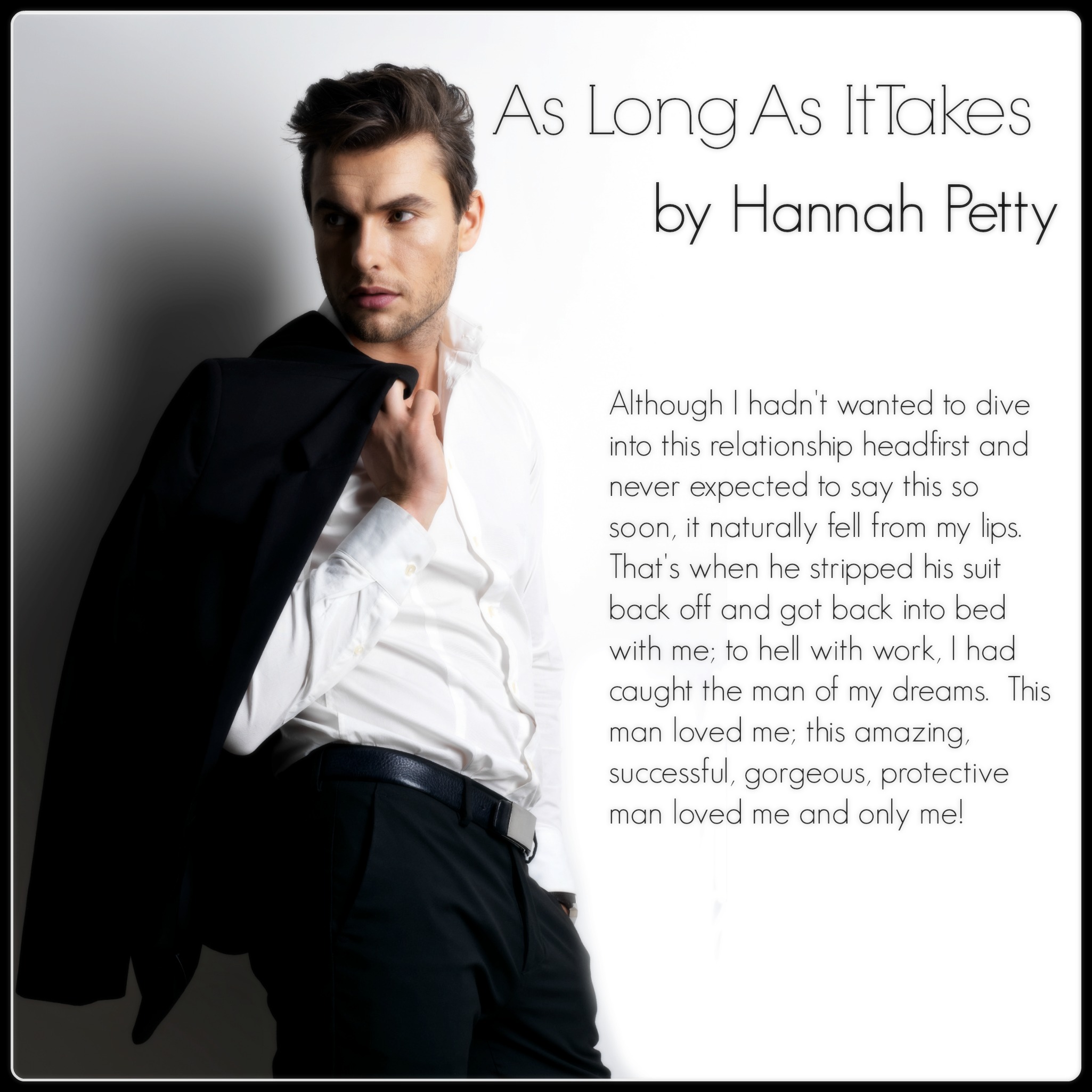 Hannah was born and raised in Essex. Where she now lives with her husband and 2 sons. Reading has always been a huge passion and naturally turned in to a writing love. Hannah is an independent self-published author. email: authorhannahp@outlook.com.
FOLLOW HANNAH!