Title: Mist Unveiled, book 1 of the Elemental Desire series
Genre: Erotic Paranormal/Fantasy Sexual Heat: Explicit M/F sex only
Publish Date: October 1, 2014
Publisher: Ellora's Cave
Series description: The Elemental Desire series is a blend of science, global warming and Norse mythology.
Synopsis
Cat has one love in her life—science. Facts rule her, not passion. At least it doesn't until an unknown deadly virus claims her sister's life. Cat's quest for answers takes her to Greenland and drops her into the arms of the one man who sways her devotion from logic to passion. Rune stirs her lusts, ignites her desires and fuels her carnal cravings, but he isn't simply a lover, nor is he human. He's a weapon, one that has the potential to save or destroy her.
Rune, a child of the mist, awakens into a world hovering on the verge of destruction. Rising temperatures have released his enemies from their frozen prison without his knowledge. He searches for them but finds Cat, a human with the power to save him and the world. He hungers for her—blood, body and soul. Every moment of shared passion convinces him of the truth—she's his greatest treasure, one he'll die to keep. A Romantica® paranormal erotic romance from Ellora's Cave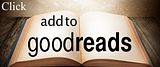 Excerpts from Mist Unveiled
He grasped her hip and settled her over him so her cotton-covered cleft pressed along his cock. She didn't shift away from the evidence of his arousal. Another breathy sound escaped. The small sign of her approval encouraged him. He slid his hand to her ass and massaged. She bit her lip.
"I hadn't expected the woman I'd awaited on to be so captivating."
She chuckled. The throaty sound tightened his balls. "Really? Have you been out in the cold too long? I'm far from captivating. I'm not even wearing matching shoes."
He'd noticed the details. They hadn't meant anything to him. He skimmed his fingertips along the edge of her jaw. "And if you have to make a point of that, it confirms my suspicions about you."
She gripped his shoulders. "What are you talking about?"
Her quickened heartbeat made him smile. He'd pegged her right. With her shiny black hair, intelligent eyes and a face that could've belonged to an angel, she no doubt had a slew of males vying for her body. She didn't want to be bothered with their attention. The why didn't matter. His touch had awakened her lusts. If he had to hold her close to protect her, he had no reason not to enjoy the benefits of her interest. Sex had been the only thing that had made having a consort bearable the last time too.
"You hide behind layers of clothing, hoping males don't notice how gorgeous you are."
She closed her eyes, blocking what he could've garnered from them. "Is that so?"
He sifted his fingers through the locks of her hair and dislodged the tie holding it back. Strands of pure silk tickled his skin.
With his palm cradling her head, he skimmed his nose over her temple and breathed in more of her exotic scent. "Yes. Is it because you don't want the attention or…" A surge of jealousy he had no business feeling choked him. "Or because you are already bound to another?"
"You let me sleep
all
day!"
No explanation. No apology. No sign of annoyance that she'd fallen asleep on him or that he had to hold her all day in a cramped booth at a tavern.
He turned and walked toward the door. She grabbed his arm. "Why?"
He removed her hand but didn't release her. He linked their fingers as if they were a couple and led her to the coat rack where her patched parka hung. He took it and helped her into it.
"You were tired and I wanted to hold you. You are beautiful when you sleep." He lifted her hair out of the way and pulled the zipper. "It was a first for me. I found I didn't want the moment to end."
"I imagine it would be." She peered into his heart-stopping face. "I can't imagine any woman being foolish enough to miss out on enjoying your company. I'm sorry I did."
"I'm not. I'm glad you were the first female who has slept in my arms." He cupped her face and stared into her eyes. "I've never stayed around a lover long enough to experience it, but I think it might be my new hobby." He dropped his gaze to her jacket and pulled the flaps over the zipper together. "As long as it is you I watch, that is."
She glanced at his large fingers working the snaps on her coat. The irritation faded. Some other emotion replaced it—not lust or desire. She couldn't label it, but it quickened her breath. "Oh."
Unable to resist the scent of heaven that had lured him to her in the first place, he buried his face into the fall of her raven hair. She smelled of something fruity and exotic. He couldn't place the scent, but it compounded his craving. He wanted to devour her.
Deep breaths filled his lungs with her signature fragrance. Dizziness gripped him. He tightened his hold on her to stop himself from swaying and unleashed his will to influence her. With the few drops of his blood in her body, he wasn't sure it'd actually work, but he had to try something.
"Calm down. I'm not going to hurt you."
She hiccupped. The fingers scratching at his back stilled. He waited a moment for her to succumb completely to his order. Her tense body and rapid heartbeat didn't lessen as they should have. More expletives whipped through him at the implications of her resistance. He took another breath to calm his racing pulse.
"You're going to bring the authorities here. They'll harass me, maybe toss me in jail, all for kissing you. You don't want that."
Shit.
He dropped his forehead to her shoulder and reined in his power. It was pointless to expend the energy if she was resistant to it. "No, you don't. You can't blame me for losing control when faced with temptation. You're beautiful, Cat."
She turned her head. He eased back and met her probing eyes. "How do you know my name?"
She'd noticed he only answered the questions she posed, nothing more. She supposed many people would be annoyed with him for it. Part of her was too. The rest of her appreciated the silence he offered. She had to admit, though, she was interested.
"What did you do in Iceland?"
He mapped her face before focusing on her eyes. "Security."
She chuckled at the one word answer. Yesterday, she would've been content with it because really, did she need more than that? Despite her attraction to him, Rune was a stranger who would pass through her life. In a few days, she'd leave Greenland and him behind. Her curiosity demanded more, however. A few details would be nice to add to her memory of him.
He gave her a single nod.
He skimmed his finger down her throat, but thankfully dropped his hand before she combusted from the simple touch. "Important people and their possessions."
"And what do you do here in Upernavik?"
He took her hand and rubbed his thumb over her palm, heating her chilled skin. "The same, but you are my sole responsibility now." His gaze locked to hers. "And you are the most valuable person I've ever been responsible for."
He pushed her shirt up, exposing more creamy skin. "Strip."
She caught her lower lip between her teeth and nibbled before letting it slip free. "Is this the point where I'm supposed to resist your advances by saying I don't normally do this sort of thing with strangers?"
"Do you plan on resisting me?"
"No, but I…" She blew out a rough breath. "I don't want to send you running again."
He stood, dragging her shirt up with him. She lifted her arms. He tossed the fabric to the side. The simple white bra she wore didn't match the lacy, black panties he'd ripped off of her. He didn't like either on her. He snapped the straps so she couldn't don the restricting garment again.
The cotton slipped and revealed the most perfect breasts he'd ever seen. He cupped one. It filled his palm. With strokes of his thumb, he teased her nipple into a hard point. She pushed the firm flesh into his hand. He captured the tip but didn't tug.
"I'm sorry I walked out on you." He gazed into her face. Guarded eyes met him. "I hadn't expected to feel the way I do for you."
"Hungry. Possessive." He slid his free hand to her sex and pushed a finger into her core. Her muscles squeezed the small invasion. "I want to keep you locked to my side."
She swallowed hard. "But you just met me."
"Exactly. I don't understand why I feel this way." He stroked her core and rolled her nipple as if he had every right to touch her and bring her pleasure. She didn't stop him. She widened her stance for his exploration. An idea formed that suddenly became imperative he had answered. "Tell me, Cat. Do you normally let males you barely know strip you?"
He gripped his shirt, drawing her attention from his erection to his wide chest. The fabric tore. He tossed the pieces away. She drank in every delicious inch of his exposed body. His chest was bare, not even an arrow of dark hair marking a path to his cock. Down each arm, swirling black lines wound from shoulder to wrist. The inked design was simple yet intricate. She pushed onto her elbows. She wanted to explore the tattoo, maybe trace it with her tongue.
"Beautiful." She repeated the compliment he had given her.
He dropped his hands to the waistband of his jeans. "The design or my body?"
"Both." She grinned. "But to be fair, I need to see all of you to make an honest assessment."
His low chuckle resonated deep inside her body. "Demanding woman."
He slid off the bed and made quick work of undressing. The jeans got tossed across the room. Turned away from her, she would've had a perfect view of his ass. She wanted to look but couldn't tear her gaze from the tattoo on his back. Between his shoulder blades, an eagle soared. Swooping lines extended from its wings, linking the design on one arm to the other. More intricate than the one on her lower belly, the inked artwork could've been a painting.
She scrambled to her knees and reached a hand out. He faced her and caught her wrist. She shook off his hold. "No, let me see. It's gorgeous."
He obliged her, turning so the expanse of his back was inches from her. The bird seemed to move with the undulations of his muscles. Each feather held depth and dimensions, yet under her fingertips only the touch of warm skin met her. She splayed her hand over the tattoo that must've taken hours to have inked.
Tingles skipped up her arm and spread through her body. Desire flared, stronger than she'd ever experienced. She panted. Her inner muscles squeezed on air. Quivers skipped from her clit to her womb. She hovered on the edge of ecstasy.
Impossible
, her rational mind reasoned.
"I feel, Cat." The low growl to his words pushed her closer to heaven. He pivoted, a lithe move that twisted his body. Her fingertips trailed over the width of his back to his settle over his pecs. "I want."

Review
This was such an interesting story. This is the second book I've read from Corrigan and I'm a fan for life! The book has such an interesting back story and each character seems to have a story all their own. Corrigan takes mythology and creates such an amazing story. Cat has to find a cure when she travels to Greenland and she finds so much more. Rune is ruled by duty and his need to protect. The story has action, mystery, mythology, and some oh so sexy steamy scenes. The story grabbed my attention right from the start and kept me captivated throughout! I can't wait for the next book to find out ... well I can't tell you that.
Buy the Book
About the Author
I've always been an avid reader and encourage everyone to escape the hectic daily grind with a few minutes a day in your favorite book.
I'm lucky enough to share my cat's home with my three wonderful children, husband, dog and snake. When not writing, I work as a chemist in a pharmaceutical lab.
My passions beyond reading and family include music, classic cars, tattoos and animals (all of which have found their way into my writing in one form or another).
So that's a little bit about me...
Connect with the Author
Giveaway
$20 Amazon or Ellora's Cave gift card (winner's choice)
an eBook copy of Favorite Obsession
Follow the tour Click the Button